CONFIRMED KEYNOTE SPEAKERS:
Prof. Sabine Andresen, PhD, Frankfurt University, Germany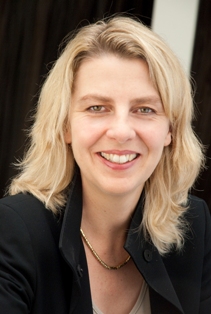 Prof. Dr. Sabine Andresen is a professor of Social Work and Family Research at Frankfurt University. From 2004 to 2011 Sabine Andresen was employed full-time as a professor of General Education at Bielefeld University, Germany, and since April 2011 she has been at Frankfurt University as a Research Professor of Social Work and Family Research (full-time). In Frankfurt, she is a researcher at the Loewe Center for "Individual Development and Adaptive Education of Children at Risk". Prior to returning to Bielefeld University in 2004, she worked as a researcher at Zurich University (Switzerland) and at the University of Heidelberg (Germany). In Germany, she is a recognized expert on childhood and youth and family research. One main focus of her research is the well-being of children from an international perspective alongside threats to childhood posed by poverty, sexual abuse and precarious life situations. Since 2009 she is a scientific board member of the International Society for Child Indicators (ISCI) and since 2010 she is a member of the committee of experts of the Federal Ministry of Families, Senior Citizens, Woman, and Youth, Germany. Since 2011 she is a Scientific Board Member of the DJI, Munich (German Youth Institute) and the IKG, Bielefeld (Interdisciplinary Centre for Research on Conflict and Violence). She is involved in national and international cooperation.
Prof. Asher Ben-Arieh, PhD, Director of the Haruv Institute, Jerusalem, Israel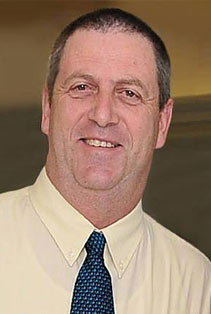 Prof. Asher Ben-Arieh is the Haruv Chair for the study of Child Maltreatment at the Hebrew University of Jerusalem and a professor of Social Work. Prof. Ben-Arieh is also the director of the Haruv Institute in Jerusalem. He served for 20 years as the associate director of Israel's National Council for the Child. From 1990 until 2011 he has been the founding editor-in-chief of the annual "State of the Child in Israel".
Prof. Ben-Arieh is one of the leading international experts on social indicators, particularly as they relate to child well-being. He initiated and coordinated the International Project "Measuring and Monitoring Children's Well-Being", was among the founding members of the International Society for Children Indicators (ISCI) and elected to be its first co-chair. Currently, Prof. Ben-Arieh is one of the PI's of the multi-national, multi-million International Study of Children's Well-Being (ISCWeB) research project.
Asher has published extensively on children's policy, child welfare and indicators of children's well being. Prof. Ben-Arieh is the founding editor-in-chief of the Child Indicators Research Journal (CIR) and the Child Well Being: Indicators and Research book series. Asher was born in Jerusalem he is married and has three children.
Prof. Gordana Buljan-Flander, PhD, Director of the Child and Youth Protection Center of Zagreb, Croatia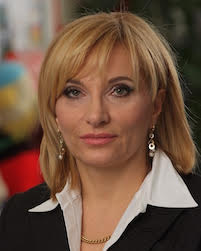 Prof. Dr. Gordana Buljan-Flander, Director of the Child and Youth Protection Center of Zagreb has been working with children for thirty years. As a child psychologist of Children's Hospital Zagreb, she often worked with abused and neglected children who had not had the necessary protection from adults. This is the reason why she was among the first professionals in Croatia to recognise the issue of child abuse and neglect and to devote her further work to that issue. She specialized in child abuse and neglect (USA) and psychotherapy (UK). She is the founder of the Brave Phone, a first helpline for abused and neglected children in Croatia and founder of the Child and Youth Protection Centre of Zagreb. The Centre has been recognised as a model of good practice by the Council of Europe and was, as such, presented in the UN. She received several awards of recognition for her work. One of the outstanding achievements was the Child Protection Centre Multidisciplinary team award received by the International Society for the Prevention of Child Abuse and Neglect (ISPCAN) in 2008. Besides her professional work she has been active in scientific work and published and presented at international conferences a number of scientific and professional papers. She has published books, handbooks and brochures for parents, children and professionals. She teaches at the University of Rijeka and University of Osijek, Croatia. She is a permanent court expert for abused and neglected children.
Lana Petö Kujundžić, Juvenile Court Judge, President of the Department for Juveniles at the District Court of Zagreb, Croatia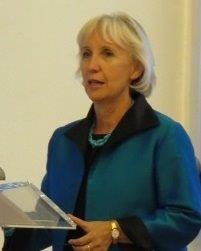 For three decades Lana Petö Kujundžić has contributed extensively towards the protection of human rights, especially children's rights. As a judge, she has worked actively on protecting the rights of children and juveniles, both as offenders and victims, either in the cases brought before her or in the development of new laws. She was a scholar and educator, and she has been developing and disseminating knowledge concerning the protection of human rights of various groups, including women, children, and juveniles as UNICEF consultant in Montenegro and Croatia, and as consultant of the Council of Europe in Bulgaria and Bosnia and Hercegovina. As president of the Association of juvenile and family judges she has organized more than 40 seminars on topics of children rights. As president of the AYFYS she announced the Stop program in 2012 -2016 which introduced restorative justice in the area of Zagreb for misdemeanor treatment of children. She participated in the drafting of the following laws: the Law of Juvenile Courts, the Law on Execution of Criminal Sanctions for Juveniles, and the Ombudsman for Children Act.
Since she became a judge at the Municipal Court of Zagreb in 1984, she has not only actively presided over the cases involving juveniles, but in her devotion she dedicated substantial efforts toward continuing education at home and abroad. She is now president of the department for juveniles at the District court of Zagreb. At the same time, she has played a critical role in the continuing education of other lawyers and human rights activists in her country and across the world. She has presented papers and participated in conferences from Tunisia to Japan, and from Canada to Argentina. She has delivered numerous talks on the topic, as well as publishing the book "Children Court Protection" and more than a dozen papers in various journals about minors and juveniles.
She is an occasional lecturer at the Faculty of Law, School of Social Work, Judicial Academy, the Bar Academy and Police Academy and regular participant and presenter at international conferences and congresses of criminologists, victimology, criminal and juvenile laws. She is a professional consultant to UNICEF Montenegro and the Ministry of Justice of Montenegro, UNICEF Croatia and the Croatian Ministry of Justice for the Juvenile Law. She is the author of a dozen scientific articles and books on children's rights, as well as being an active member of the Committees, the Ministry of Justice and Ministry of Social Affairs and Youth related to children's rights, and of the ethics committees at the Polyclinic for Child and Youth Protection of the City of Zagreb and the Psychiatric Hospital for Children of Zagreb.